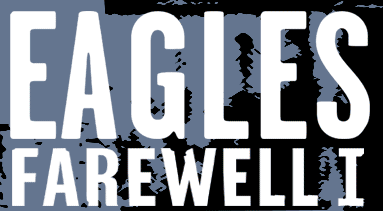 Ordinary average guy?
Who said so?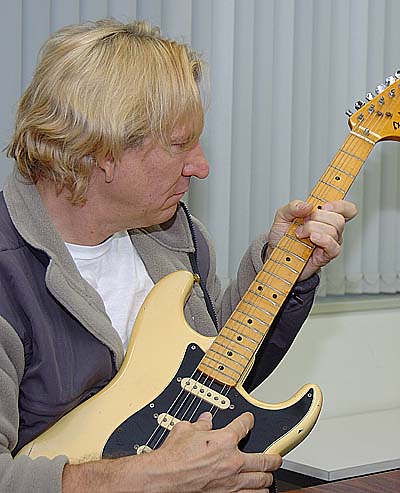 Joe showed me
some cool blues phrases
with my Strat '66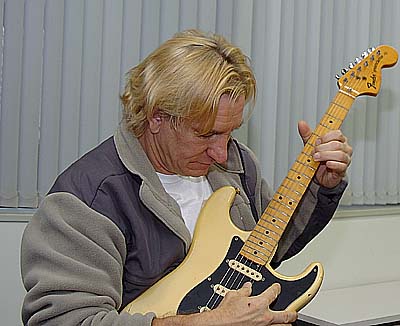 "Nice neck!" said Joe.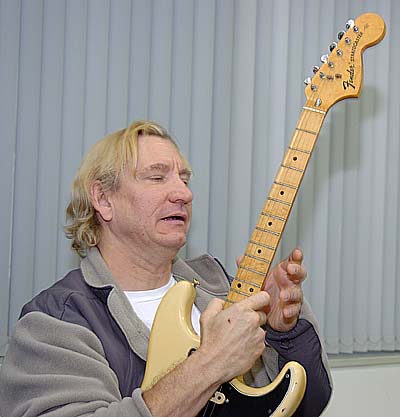 Do you see how happy
I was?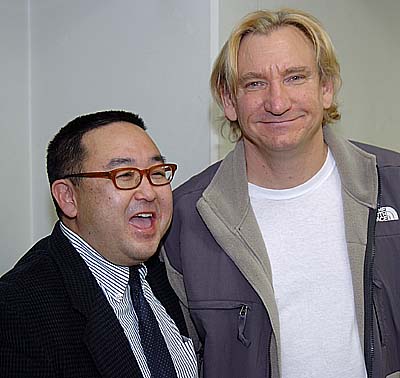 Timothy Schmit
the composer of
my favorite tune
"I Can't Tell You Why"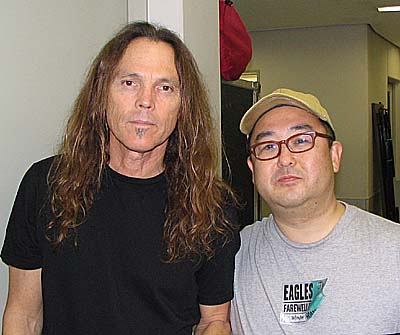 Joe's Manager, Smokey
nicknamed me "Colitas"
as I kept asking about the lyrics
of the great song, Hotel California.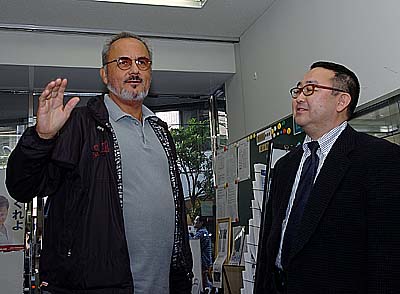 I visited with Joe backstage.
It was just 30 min before
he had to play in front of
an audience of 50,000
in the Tokyo Dome.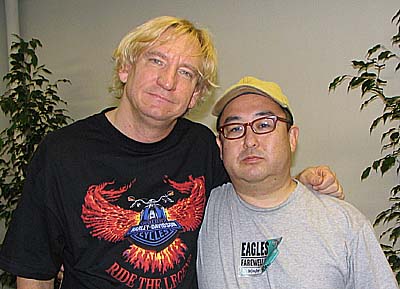 On Oct. 31, 2004, in Tokyo Dome
Eagles played
28 songs in total.

They were:
1:The Long Run
2:New Kid In Town
3:Wasted Time
4:Wasted Time (Reprise)
5:Peaceful Easy Feeling
6:I Can't Tell You Why
7:One Of These Nights
8:Lyin Eyes
9:The Boys Of Summer
10:In The City
11:Already Gone
12:Tequila Sunrise
13:Love Will Keep Us Alive
14:Hole In The World
15:Take It To The Limit
16:You Belong To The City
17:Walk Away
18:Sunset Grill
19:Life's Been Good
20:Dirty Laundry
21:Funk No,49
22:Heartache Tonight
23:Life In The Fast Lane
24:Hotel California
25:Rocky mountain Way
26:All She Wants To Do Is Dance
27:Take It Easy
28:Desperado

"Hey Joe, just one more photo."
He said "No problem."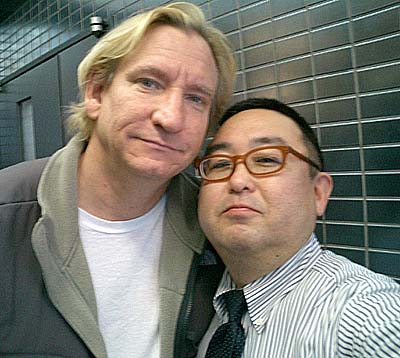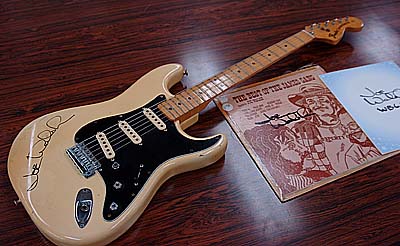 Special thanks to:
Ms. Sai
Mr. Takahashi
Mr. Koiso
and
Smoky